EB Retainer FEE = Talent As a Service
A competent and dedicated team without recruitment costs, carrying out professional internal and external employer branding activities. It's a team of experts in:

✔️ employer branding
✔️ marketing
✔️ graphic design
✔️ copywriting
✔️ performance & social media
✔️ technology & digital

who implement and execute internal and external employer branding initiatives to ensure that your employer brand is visible and recognizable.
of candidates check employer reviews during the recruitment process and look for online information about him before application?
Is EB Subscription right fit for you?
Before making a decision, consider if you also got these problems:

Candidates don't know your brand
This is one of the most common reasons why your recruitment efforts are not successful and finding talent for your company is extremely challenging.
Recruitment goals are ambitious
Despite the company's efforts to meet its business needs, employees do not feel engaged, and retention remains a challenge.
No resources & lack of knowledge
The lack of experts with the necessary skills results in ineffective employer branding and communication efforts, which fail to support the business goals.
No budget for additional positions
Employing dedicated experts entails significant costs and formalities.
Are these problems familiar to you?
That's a sign that your employer brand needs professional online employer branding support.


What does the EB Subscription, or Employer Branding Process Outsourcing, have to offer?
Through knowledge transfer, you can:
develop competencies within the organization
implement actions right away
achieve the goals expected by the business
Use our innovative
EB Subscription service
A team of professionals is ready to become a part of your team right away, relieving you of the workload.
Here are some examples of consulting and operational support services we provide:
| | | | |
| --- | --- | --- | --- |
| | BASIC | PRO | EXPERT |
| 1. Kick-off meeting - diagnosis, target audience identification, setting KPIs, and Action Plan. | | | |
| 2. We will support you in professionally managing your employer brand profiles on social media. You can count on ongoing advice in external communication, graphic design, and assistance with copywriting. | | | |
| 3. We will design creative and visually appealing graphic materials for offline external communication, such as posters, flyers, merchandise, stickers, and other printed materials. | | | |
| 4. We will assist you in creating valuable content for your company blog or intranet. We provide ideas and copywriting services in both Polish and English. | | | |
| 5. Online employer brand awareness through employer profiles such as inHire.io, Nofluws job, theprotocool. We will develop all the content for you. | | | |
| 6. Concepts and ideas for customized initiatives such as meetups, internship programs, hackathons, ambassador programs, team-building events, gamification, and more. | - | | |
| 7. We will provide advice and propose improvements for your career website, including UX/UI design, user journeys, content, and information architecture. | - | | |
| 8. Promotion of job offers for key positions through sponsored posts on Facebook. | - | | |
| 9. Support at events and industry conferences. It includes defining the objectives, devising strategies for presence, preparing speakers for presentations, developing speech and presentation scripts, and ensuring media coverage. | - | | |
| 10. Ongoing substantive support and coordination of activities. | - | | |
| 11. Strategic advisory services for business challenges. | - | - | |
| 12. Consulting and strategic advisory services in the areas of employer branding and human resources. | - | - | |
| The time commitment of specialists in the monthly package: | up to 30 h | up to 40 h | up to 50 h |
Each package starts with a kick-off meeting

:
Developing an Action Plan
Sounds interesting

?

Learn more during a 30-minute online meeting.
Why is it worth using an EB Subscription?
✔️ We work as an extension of your team.
✔️ We complement the missing competencies in employer branding, marketing, communication, design, technology, and copywriting.
✔️ We work in two-week sprints, allowing us to work agilely in response to the changing market. This enables us to deliver iterative solutions and adapt promptly.
✔️ We meet regularly every two weeks for status updates, where we discuss current activities and talk about next steps.
Top managers use our digital know-how!
50+
years of experience among all our specialists combined in employer branding, creative design, content marketing, advertising, and digital.
150+
completed projects in the IT and Technology, SSC and BPO, Finance, Manufacturing, and Logistics sectors.
98%
less paperwork. By receiving just one invoice for the work of all our involved experts, you can reduce administrative hassle.
62,3%
increase in visibility within 3 months. Just imagine the results that a long-term collaboration with our team can achieve!
120
applications for a demanding position. Allow our team to enhance your employer brand and attract a larger pool of candidates.
3000+
clicks on ads. Whether your goal's recruitment or raising awareness, we will do everything to ensure that your TG converts effectively.
Together with our clients, we form one team. Most of them stay with us for an average of 3 years.
A team of professionals with a passion for digital & marketing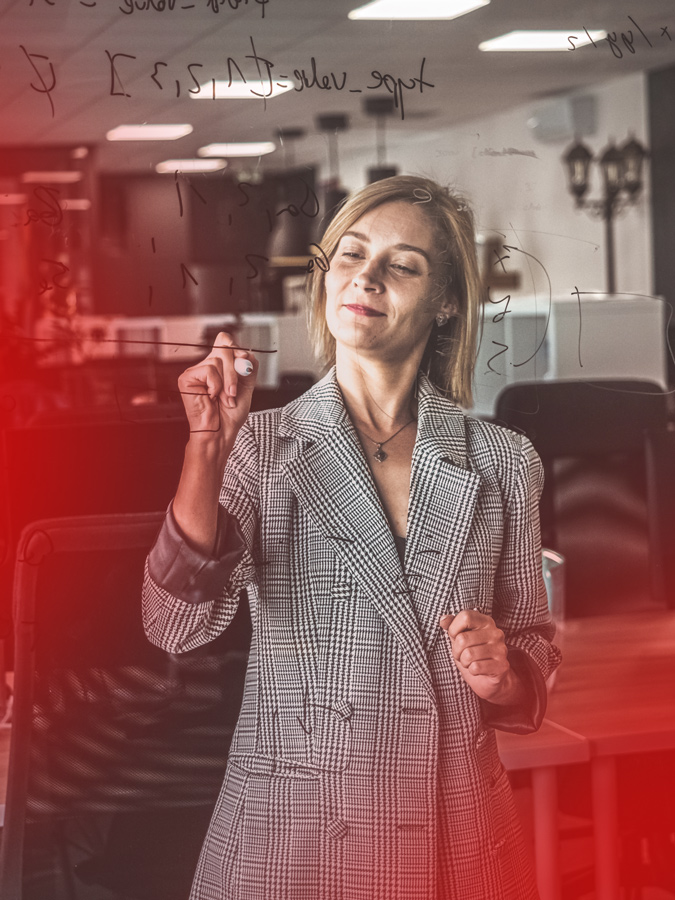 Graphic Designer
Just say a word, and everyone will see your brand through your eyes.
EB Expert
An Employer Branding expert who has gained expertise in people and processes, and now excels in project management.
UX/UI Designer
A specialist in experiences and making life easier for users.
EB Communication Manager
Engaging internal communication, an intriguing meet-up concept, and a mind full of ideas with organized delivery.
Copywriter / UX Writer
She'll create your brand's narrative and sell Santa in July with a word.
Social Media Specialist
Knows well what people want to watch and delivers it to them.